©

D.O.C. THE SHOW
Welcome. Rod's Homepage. This is a 7-page Passive Private NonForProfit Website.
Clicking on the second Page: Rod's Favorite Links; takes you to a nicely arranged page with 500 or so links to Rod's favorite sites that made him so smart.)

Rod has three Investigative Journalism writings and one other writing on this Website Blog: Tax Day / Scumbags Rod's Op'ed Twitter Congress $extortion, Man Survivors Baptism

$extortion defined is having sex, or not, with a man, and later demanding rewards, money, or fame with an "or else" clause. Rod will make one more appearance after his retirement, Addendum Timeline Annotated Constitution of United States, Article II, now that he has seen the Time Line, somebody leaked it to New York Times September 20, 2018, Conspiracy Hoax, and full of fake news, yes it is a Hoax, they call people's differences of opinions fake, folks, an opinion is not fake news because you disagree, even the front page, the one eye, stands for Globalism, Trump and Putin are not Globalist, they both are anti-globalist, and it better supports Rod's theory over the last two years. Why is You Tube framing a lot of American musicians with one eye, is it not to frame them in New York Times conspiracy theory, why was not Wiki-leaks removed from Twitter before the 2016 Election, removed Alex Jones in a couple hours for violating policies, is it not left up to Frame Americans, who connect to a tweet, or hashtag, or direct message someone, very shaky precedents being set by owners of social media working with the government, to create conspiracies. He'll wait after the hearing next Monday with the Supreme Court to give final remarks on both. Many times a victim won't appear because they made a false allegation and will be impeached on the witness stand, they have filed a false police report and the investigators have discovered it, contradictory evidence, and the victim will be charged with filing a false police report, or there was not enough evidence, insufficient evidence, to prove that the victim's accusation happened, no place, no time, no witnesses, no physical evidence, and a continued changing story, or the victim lied to damage someone's reputation for political gain, political maneuvers to stop someone from getting something they deserved, coercion, and never intended to appear in a court room; dropped charges, in any case the defendant-accused is the True-Victim from such ruthless, vindictive, cold, and calculating people. Yes, Rod's opinion is that Trump would be a fool to have an interview. Tape-recordings, witness corroborating stories, fabricating false testimony, planting evidence, manufacturing or fabricating evidence, fake news and spreading discourse, where people call "suggestive review answers and opinions," a term used by business leaders as an investigative tool on an issue used in The Scientific World Journal called lies and fake news by not so business journalist each night on television, the two, term fake news, probably not admissible into a court of competence as a definable legal term, entrapment, framing, lies, secret bugs maybe, wires tapes maybe, rewarded (pay-to-play) admitted felons, phone tapes maybe, hidden secret tape recordings on people, threats of arrest, he may want to wait until after he is charged to disprove the charges. The opinion is not fake. I mean what thousand things could any person get wrong; or contradictory evidence possible fabricated after one testifies where there has been any signs of bias, hostility, and corruption by investigators (leaking, conspiracy, lying, hiding exculpatory evidence, that will come out in criminal discover). But, Rod is not a lawyer, and not connected to Trump Campaign, MANGA, and not part of any Russian conspiracies. He never talked to any Russians.

The Website Blog has a Disclaimer that you should at least browse over.
------------------------------------------------------------------------------------------------------------
Rod wrote these three paragraphs on 09/11/2018. 09/15/2018 would be the pass-over it had the prime numbers for 11:15, but it was only the beginning of the pass-over. 11:15; Revelation 22 states notice beginning in Genesis. Genesis 1 states the Spirit of God was hovering over the Water. On 09/15/2018 God slowed Florence. The work would need a few more days. 09/17/2018 was more the date to finish God's work. The date has the prime numbers from Jewish Gematria Florence 209, it has the prime numbers for Revelation 10:7, and it is the date Florence forecast on 09/15/2018 (9+15+2+18=44 divided by 2=22, 222, which is the symbol for Rod in the Jewish Gematria) by Accuweather to finish the pass-over of Rod's Birthplace. Again, In Genesis 5+3+2+1+10+1=22, like Revelation 22, a new beginning, God brought a Flood, a symbol for new life on earth, but not Noah Ark this time, but the Arch of God, Florence Path passing-over Rod's Birthplace. The Website Blog Work is done. I can feel it in the Air. The Show final work will be at the pass of Hurricane Florence. The Website work remain passive and a memory with no more post after that. Rod been waiting for this moment all my life. Retirement. Now Remember. Don't worry in the days of the sounding of the seventh angel. Florence pass-over of Rod's birth place Danville, Virginia, the border, the bond between Virginia and North Carolina, the bond where his mother and father were born celebrating the return of the King of the Jews, Jesus. The message from God as predicted in the Bible, rooted to the first man on America Peninsula, to the first man in Ethiopia, too Israel, Adam's bloodline. Peace my friend. See you in Heaven. My Name is Nobody. For 2000 years, the scholars did not understand when God said, "Nobody" saw God. "A mystery is something which is unknowable by man unless revealed by God:" He takes care of you for your works. You won. God has blessed you. Rod looked up the meaning in the Jewish Gematria. What of God equals Florence 209?
209 Florence in Jewish Gematria equals: 209 2 + 9 = 11 x 2 = 22 (The man that nobody knows will come and he will be able to read God's Signs; thru numbers.)
209 The Work is Complete
209 A Man of Legend
209 Fear Of God 77 Simple (From God)
209 Arch Of God 77 Simple (from God)

209 Life Path 7 77 Simple (God)


"Revelation 10:7 Commentary - A Testimony of Jesus Christ." Bible Study Tools, Salem Web Network, www.biblestudytools.com/commentaries/revelation/revelation-10/revelation-10-7.html
Florence September Winds. September 28 Zodiac Libra only sign with a Cardinal connection to the elements. It is light. And, the second one is the Wind. You are imaginative, romantic and diplomatic. Signs of the return of Prince of Peace.
Danville Virginia in Jewish Gematria equals: 1654
The only other significant 1654s' messages from God are:
1654 The House Of David Restored
1654 The Holy Christ Child Speaks In Metaphors
1654 Mary Magdalene And Jesus
Revelation 11:15 Then the seventh angel blew his trumpet, and there were loud voices in heaven, saying, "The kingdom of the world has become the kingdom of our Lord and of his Christ, and he shall reign forever and ever.

Revelation 22 describes the interior of the New Jerusalem, and Jesus declares His return to come quickly.
Revelation 22 is the twenty-second (and the last) chapter of the Book of Revelation
CHAPTER TWENTY-TWO - EPILOGUE. Revelation 22:1-2. (1) And he showed me a river of the water of life, clear as crystal, (2) coming from the throne of God

Jesus Reigns, Revelation 22:3-5. Jesus reigns forever and so do his servants. Jesus is in control again. Notice the things that started in Genesis
Pass-over Retrieved from: NOAA https://www.nhc.noaa.gov/graphics_at1.shtml?cone#contents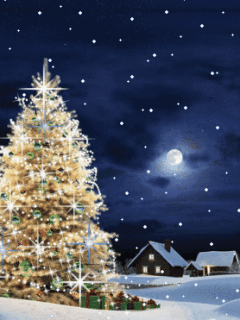 Kids have their own Web site. Now Grown-folks have theirs. Not a kid anymore. No thanks. Sorry, you not educated enough on the issues to get on this site yet. Read a little more. Get back. This Website is a destination and tailored for Grown Folk, Rod. If you are not Grown, 18+, you may ask your mom, your dad, or your grown-guardian(s) first, are you grown enough, before touring this site. Rod does not collect or sell data from your visits or usage of this Website. This Website is under US Law, and does not authorize its use in the E.U., other countries, which develop draconian internet laws in past, hence-forth, present, or future. If you have downloaded this cite without authorization, or in violation of its policies, you may close the content, and not use. Easier and more efficient to opt out of these countries 06/11/2018, sorry:
Doctorow, Cory. "The EU's Copyright Proposal Is Extremely Bad News for Everyone, Even (Especially!) Wikipedia." Electronic Frontier Foundation, 7 June 2018, www.eff.org/deeplinks/2018/06/eus-copyright-proposal-extremely-bad-news-everyone-even-especially-wikipedia